TWP Manufacturing has been an established, high quality presswork and injection moulding business
for more than 20 years.
We service a wide variety of industry sectors from Automotive, construction, electrical and white goods
through to high profi le leisure and retail brands.
Our focus has always been on product quality, innovation and prompt customer service. As your
manufacturing partner we can offer an integrated manufacturing solution from design to packed and
distributed retail products.
Products can require a variety of finishes such as powder coating, Electro plating and Heat Treatment
together with sophisticated colour matching for injection and blow moulded parts. All can be sourced
and managed by our experienced management team.
Our manufacturing capabilities and facilities have led the businesses into promoting their own
products for distribution under brand names such as Paterson Photographic, Spyrabase and
Bullbarrow products.
We at THE TWP GROUP believe strongly in keeping manufacturing in the UK wherever possible and
continue to invest in our workforce and facilities to ensure a bright future.
PRODUCT DESIGN & TOOLING
TWP Manufacturing is well equipped with an in house tool making department. This facility coupled with our teams technical expertise enables us to assist in Design and production of a wide variety of Progression, Single action and injection moulding tools to extremely high specifi cations. All tooling design is undertaken using advanced Solidworks 3D CAD software.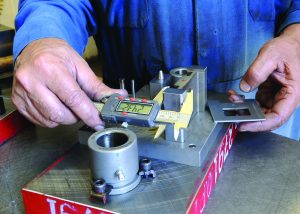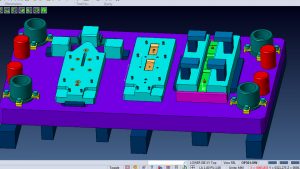 QUALITY & INTEGRATED MRP SYSTEM
TWP Manufacturing is driven by its ISO 9000 2015 quality accreditation ensuring all our employees are aware and actively Contribute to achieving and improving key performance indicators which are constantly under review.
Our fully integrated MRP System with full traceability ensures advanced quality planning, control plans, failure mode and effects analysis and full pre-production run testing.
Automotive quality requirements are met with the completion of PPAP'S, ISR'S and adherence to IMDS obligations.
Performance measurements are used both internally and externally to monitor our quality to ensure a constant improvement